Hey T fans, 🤩
Happy Tuesday, everyone. Is it the last week of September already?
Wow. So much exciting stuff happened this month, and so much more is yet to come.
What do we have in store today for you guys? Listen to us. Usually, we are the ones never to keep the launch and the sale of a new TECNO device on the same day, but today, Ahh, it is going to be different; connect the dots, guys, today we are announcing a new phone and starting its sale from today onwards.
Isn't it Amazing?
But which phone is it?
Read ahead to know all about it. Let's give you a hint here: It's the only thing Popping into our minds right now.
Yes, You guessed it right, Another addition to the POP series - POP 6 PRO.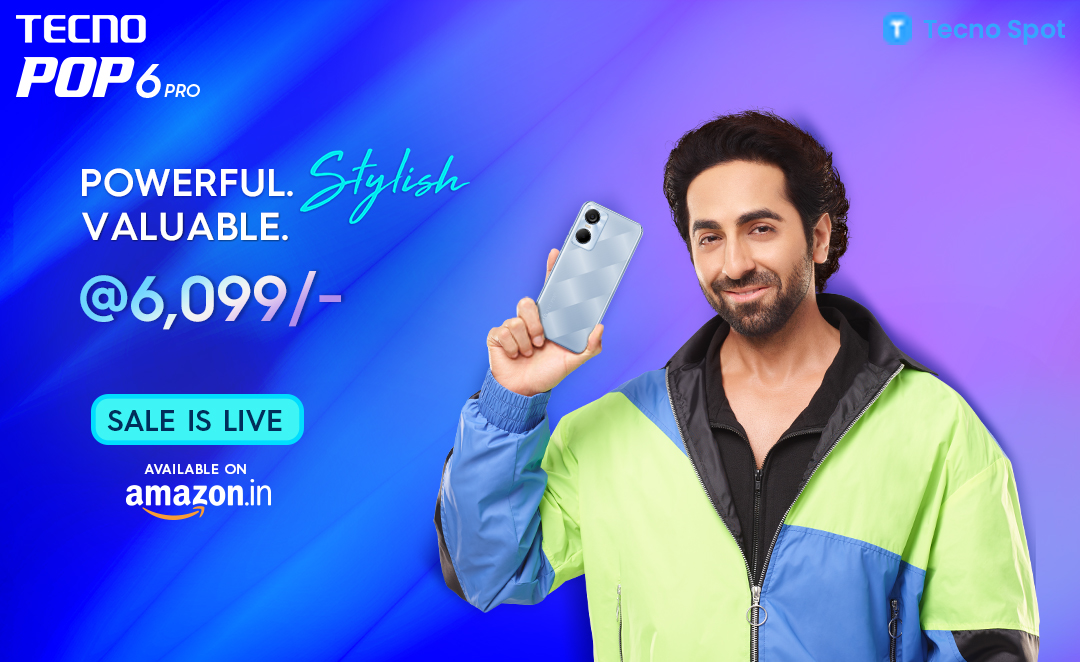 Excited to buy it already? and so are we. But read ahead to know all about its amazing features and why it should be the only phone POPping in your mind.
Powerful Processor
- System Turbo 2.0
- Smart Switch 1.0 & Smooth Network
- Storage Cleaner
Abundant Battery Backup
- 5000 mAh
- 42 days standby time
- Super power saving
Picture Perfect Camera
- 8MP Primary Camera F2.0 Aperture
- Dual flashlight
- AI Lens
- Clear AI photography
- Portrait Photography
- 5MP Selfie camera
Bigger Display
- 6.56 HD+ Dot Notch Display
- Supervision, great view
- 120 HZ faster touch inputs | Smooth Experience
That's all for today folks. Pop 6 Pro is now available on Amazon, so go ahead and get your hands on the latest TECNO device.
AND GUYS WHEN YOU CHECK IT OUT LET US KNOW YOUR FAVORITE COLOR OF POP 6 PRO IN THE COMMENTS BELOW. 🙋‍♀️
We will see you guys soon. Take care and stay safe, TECNO Fam, jam.