[Tips & Tricks] Evolution of photography with time & Tecno smartphone"
Photography | 2022-8-31 08:28
0622
Hello dear T-fans…You're welcome
As all you know that.. Photography has become a common activity in the life of all of us in the present time. There is no person who has been beyond this. Nowadays most of everyone likes photography, he wants to capture the time and memorable moments , so he takes photos. Photography is an art, which each person likes.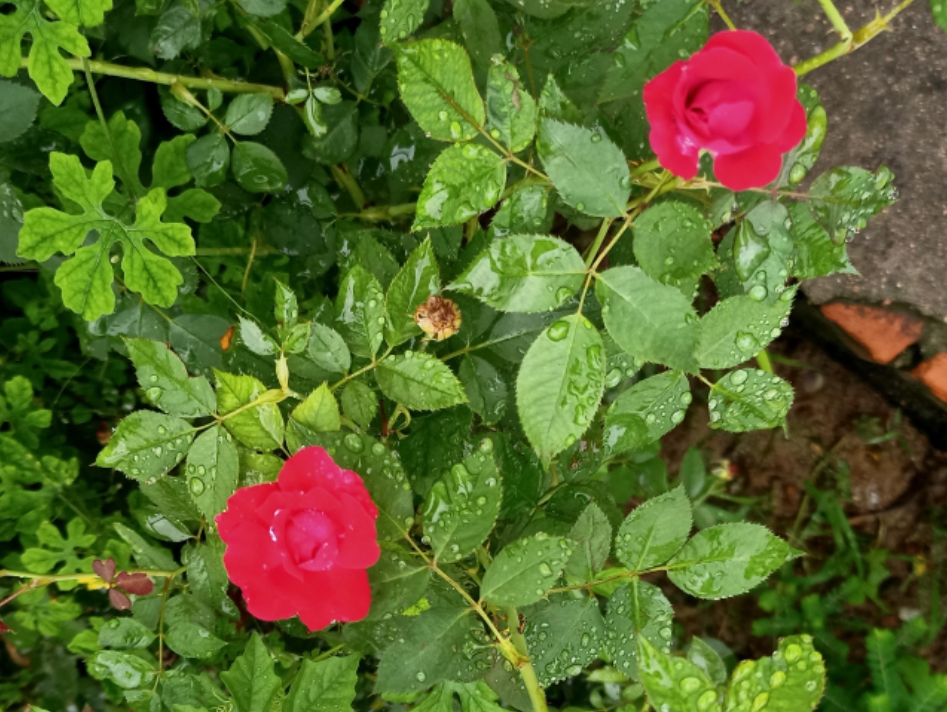 Talking about the history of photography, the first picture of the world was taken from a window in 1826, which was taken by scientist Joseph Nicephore. The credit for making the picture a reality goes to scientists Joseph Nicephore and Louis Douger. Every year 19 August is celebrated as World Photography Day.

In today's society, if we connect photography with smartphones, then everyone wants to take a smartphone with the best camera. Along with good design, he looks for a smartphone with maximum features and low price range. Smartphones in place have created a different world of photography. Because in the present time all the smartphone maker companies are giving priority to making smartphones with funtastic cameras and best photography as the first focus.

As we thinking that the emerging trends of photography in the current times, day by day Tecno is giving the best camera smartphone in a better price range for its fans. It can be bought in a smaller price range in comparison to other smartphones. Giving the most importance to photography, the series with a good camera especially for photography is expanding in the CAMON series, in this series with the best camera features, maximum best modes as well as the best build and design of the camera can be seen. Apart from this, many such features will be seen in the CAMON series smartphone, which is commendable and with this price range these features are unimaginable. CAMON series is our very favorite Tecno smartphone series. Do you also like it…??

Photography also has a huge field of its own. No field is out of it. There can be many types of photography depending on the method of photography and the condition of photography, on the basis of which the photo gets a title, and the photo is given a category.
Today, many modes are available for photography in the super duper hit smartphone of Tecno…..


LANDSCAPE PHOTOGRAPHY__

Under this photography, we do photography of places by doing photography of trees, plants, flowers, leaves, river banks and sea banks and for this photography, the use of wide angle lens gives a different beauty and charm to the photo. Wide angle features are found in most of the Tecno smartphones.


FOOD PHOTOGRAPHY __


Food photography refers not only to the photography of the best food, but to do a photoshoot of a normal looking food in such a way that the viewer finds it a delicious food and is attracted to it. In the way of photography, we do photography of food around us and in society. This type of photography shows the way of preparing and serving food in the society in a charming way.


PARTY PHOTOGRAPHY __


Under this photography, we shoot photos of our family, society and relation in social events like Saadi party, birthday party, anniversary party and in any various cultural events. In these night events, sometimes the night mode of the Tecno smartphone gives a different beauty to the photos.


PORTRAIT PHOTOGRAPHY __

In this type of photography, photography is done by taking the main object and blurring all the other background scenes. In this type of photography, the focus is on a single person, group or a particular object. The best portrait photography can be done using the portrait mode provided in TECNO smartphones.

WILDLIFE PHOTOGRAPHY__
In the wildlife photography can be completed by taking photographs of animals living in the open sky and animals living in the forest, their way of living and different activities, beautiful images of different activities are captured. Under this, photography of dangerous creatures and animals can be dangerous, one who understands the animals can become a better photographer for this photography.


FASHION PHOTOGRAPHY __
Fashion photography is being used a lot in the city , every person does photography in the form of fashion to make himself smart and for showing himself stand out from the others. Fashion photography cannot be limited to photography of good clothes only but it also includes the day to day trends.

SPORTS PHOTOGRAPHY __
In this photograph we take photos of appreciable and memorable moments of games , your focus towards objects is very important for sports Photoshoot.

Apart from all these photography, we can use our Tecno Smartphone to take many types of photoshoots . Apart from the above features, TECNO is also offering Landscape Mode, Portrait Mode, Beauty Mode, AR Shots, Micro Shots, Super Night Mode, Panorama Mode, Ultra HD Mode, HDR Mode and AI Lens etc with Back Camera and Front Camera in its smartphones.


TIPS AND TRICKS FOR BETTER PHOTOGRAPHY __
You will be able to do a good photography only when you can make proper use of the features given in your smartphone. For good photography in TECNO smartphones, the use of camera mode according to the photo object gives a different beauty to the photo.
You can become a good photographer by using the following tips and tricks of photography in your tecno phone.....

_First of all, the lens of the camera should be cleaned thoroughly.
_ After this your Tecno smartphone or camera should be stabilized.
_ Your camera must be set properly. That is, by removing the already engaged mode, the mode should be made normal.
_ Proper lighting is very important for photography, so flash light should be used for photoshoot in low light.
_ There is neither too much light nor too little at sunrise or sunset, so photography is good at this time.

_Tap on the object whose photo is to be taken so that the camera's focus is on it and the photo comes best.
_ In your Tecno smartphone, photography should be done keeping in mind all the essential elements and required patterns in landscape photography.
_During the photography of a moving object or creature, photography should be done with some patience.
__ During photoshoot of macro shots in our TECNO smartphone, we should focus on objects using super macro mode.

So dear T-fans..Tecno smartphones with very best features can be best for photography .
So tell in the comment section that…Do you like to take photographs and Which series of tecno do you consider best..?



No comments at present