Hey there T-fans, 😃
A BIG thank you to each & every one of you who participated in our Day and Night themed world photography week contest. We have received many creative entries throughout the contest duration & we are proud to say that we have such a talented bunch of shutterbugs!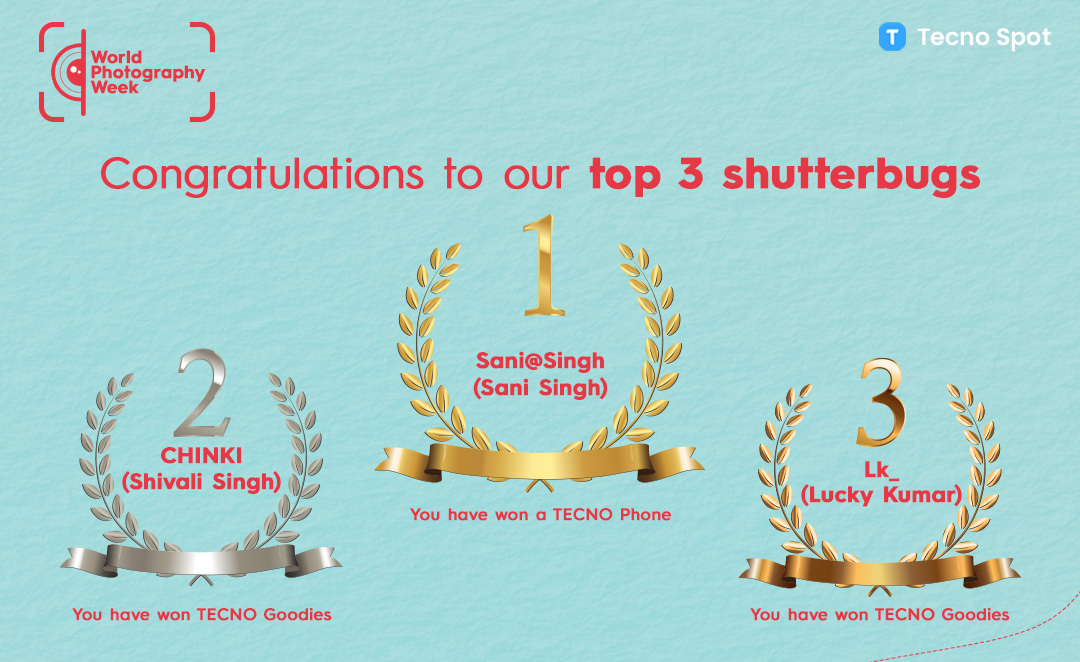 So without further ado, let's get on with the winner list. Drumroll, please!!!
Winner #1 - Sani@Singh
Winner #2 - Chinki
Winner #3 - Lk_
Wishing all the winners a heartfelt congratulations from our side. Your photo grid compilations were outstanding and we will feature them very soon on social media stories.
Meanwhile, featuring the winners' photography below.
1st winner entry from Sani Singh is a beautiful picture from the Charbhag Railway station.
2nd winner entry from Chinki is lit up picture of Saraswati Mandir
3rd winner entry from Lk_ is directly from the city of Jaisalmer
Winners are requested to mail his/ her full name, spot ID address with PIN, phone number, to
tecnomobileindia.spot@gmail.com
before 31st August, 2022 to claim their prizes. Also share your instagram handle so that we can tag you while featuring your brilliant shots on social media stories.
Please note: 📝
To all the participants as promised we will reward T-Points respectively
To all the winners if you have previously shared your details with us, then no need to share them again.
Stay tuned for more exciting community updates.