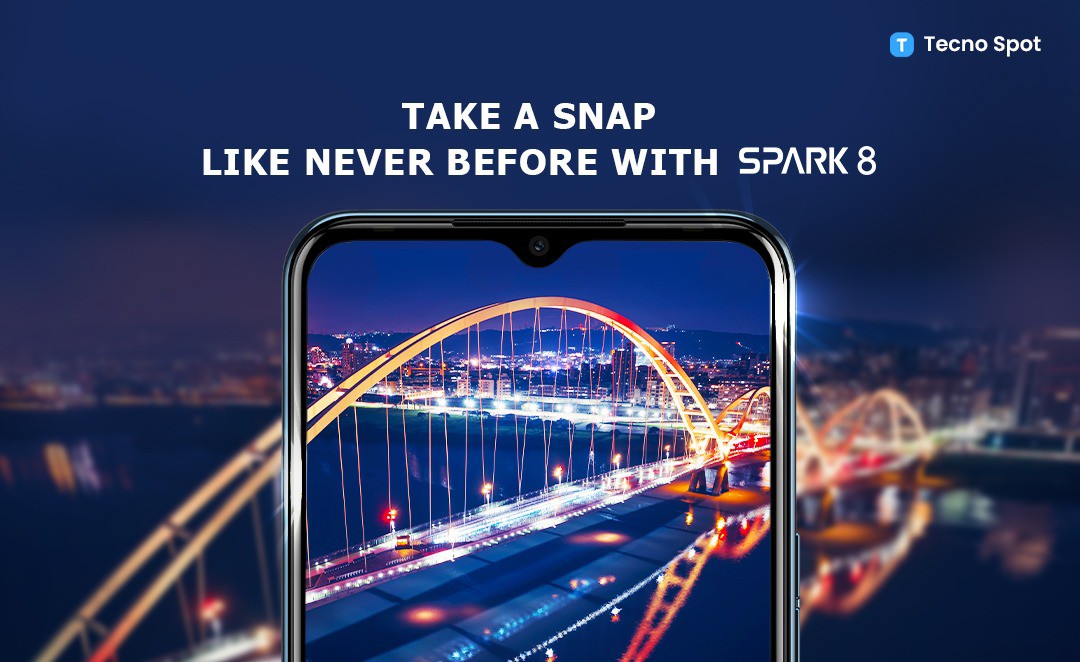 Dear T-fans,

Spark 8 has seen a tremendous response from everyone. After all, this smartphone brings together premium features at just INR 7999. Today we want to discuss the exceptional camera quality of the Spark 8.

The Spark 8 primary camera is a 16MP AI-enhanced ultra-clear camera that offers exquisite detail in every shot you capture. It is a high pixel dual-set up with quad flash and comes with F 1.8 aperture. The selfie camera is a 8MP one with dual flash and F2.0 aperture. The front camera offers a visual angle of 80.6 degrees.

The Spark 8 camera is specially designed to meet your diverse photography needs. The beauty shot and micro-innovation of the multiple algorithm mode gives you spectacular images throughout. Also, now no more worries about shooting in the dark when you have Spark 8 in your hands. The phone's large aperture dark shooting feature allows ample light to get in, making your photos appear brighter while accentuating the theme and softening the background.

The self-developed panoramic shooting is another fantastic feature of the Spark 8 camera. Now you can easily capture expansive sceneries and large gatherings without any stress about fitting in every element in the picture.

There are other outstanding features also that allow you to play around with your creativity. For example, 1080P time-lapse photography, 120FPS slow-motion shooting, bokeh effect, and Beauty 4.0.

So, if you are looking for a high performing smartphone that will take your photography skills to the next level, then grab the TECNO Spark 8 today! Available at your nearest retailer. Go check out now!