1. Covid 19: Healthy eating tips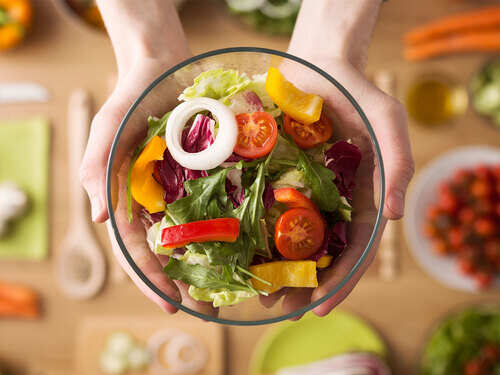 As the outbreak of coronavirus (COVID-19) disease has put the whole world in a lock-down situation, staying healthy has become of utmost importance. With social distancing and self-isolation being taken as preventive measures to break the chain of the virus transmission, many of us are stuck at home all day with child care, full-time work from home and other responsibilities. Maintaining a healthy routine to keep yourself in check can be yet another challenge while people are panic buying and disrupting food supply system which makes getting fresh supplies difficult. Figuring out what to cook for dinner that is not a convenient alternative like processed food is essential. While ready meals and processed foods may seem affordable and low-cost, there are healthy and convenient alternatives available. Building up a strong immune system with healthy eating habits is the need of the hour to fight against the pandemic. Here are some healthy eating tips that can help you maintain a nutritious diet:
2. Maintain fresh fruit and vegetable intake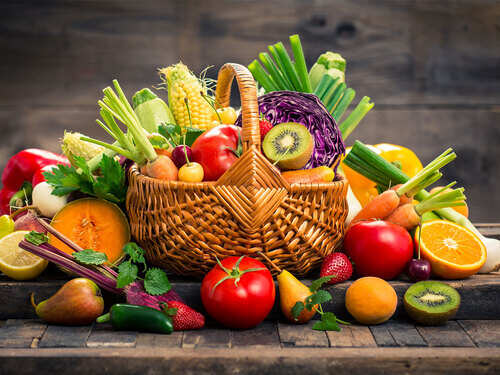 The panic buying has made it harder to find fresh food supplies. Purchasing and storing fresh fruits and vegetables can be difficult in lockdown because of limited trips to the shops. However, it is important to include fresh fruits and vegetables in your diet whenever possible. Buy fresh produce whenever you can and freeze the fruits and vegetable so that they retain most of their nutrients and flavour. Use them to make soups, stews and other dishes
3. Use healthy and nutritious dried or canned alternatives
Eating fresh fruits and vegetables is the best option but if fresh produce is not available, dried and canned food can be a good alternative. Canned beans, chickpeas can provide essential nutrients and can be stored for months. Similarly, you can also use canned oily fish such as sardines, mackerel and salmon which are a great source of omega-3 fatty acids and essential minerals and vitamins. Canned vegetables such as tomatoes are a good option when fresh vegetables are not available. Other than canned, dried beans, lentils, split peas, rice and quinoa are nutritious, fulfilling and long-lasting.
4. Stock up on healthy snacks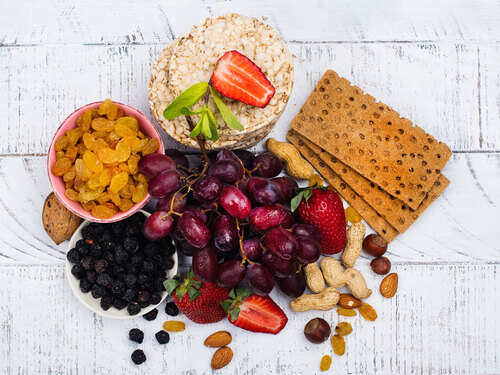 While healthy meals are important, you must have healthy snacks to munch on as well. Rather than sweet and salty snacks, buy healthy nuts, cheese, yoghurt, dry fruits, eggs and other available options. These are healthy snacks which will help build healthy eating habits.
5. Limit processed foods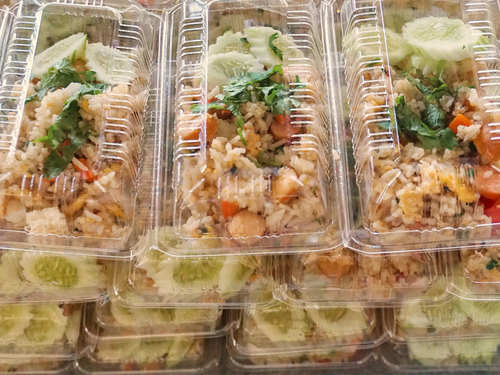 As fresh fruits and vegetables may not always be available while you take limited trips to stores, it is important to keep in mind that processed foods, though a low-cost alternative, aren't healthy. Ready meals, packaged snacks and sweets are high in saturated fats, added sugar and salt which can become a cause for other illnesses that you can't afford at a critical time as a pandemic. When you do purchase processed foods, make sure that they contain less of these substances. Avoid sugary drinks and soda, and drink lots of water.
6. Make cooking a fun family routine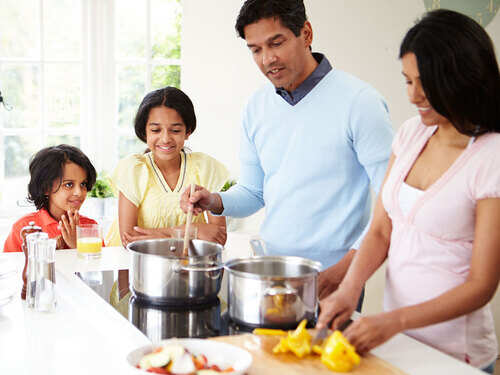 Due to the lock-down, we have a lot of time on our hands to spend with our family. Cooking and eating together is a great way to strengthen family bonds. Make cooking a family routine where all members cook together and children can do small chores like washing or sorting food items. Stick to fixed mealtimes daily to ensure a healthy routine which will help everyone deal with the stressful situation