Participate & Win brand new TECNO Spark 7!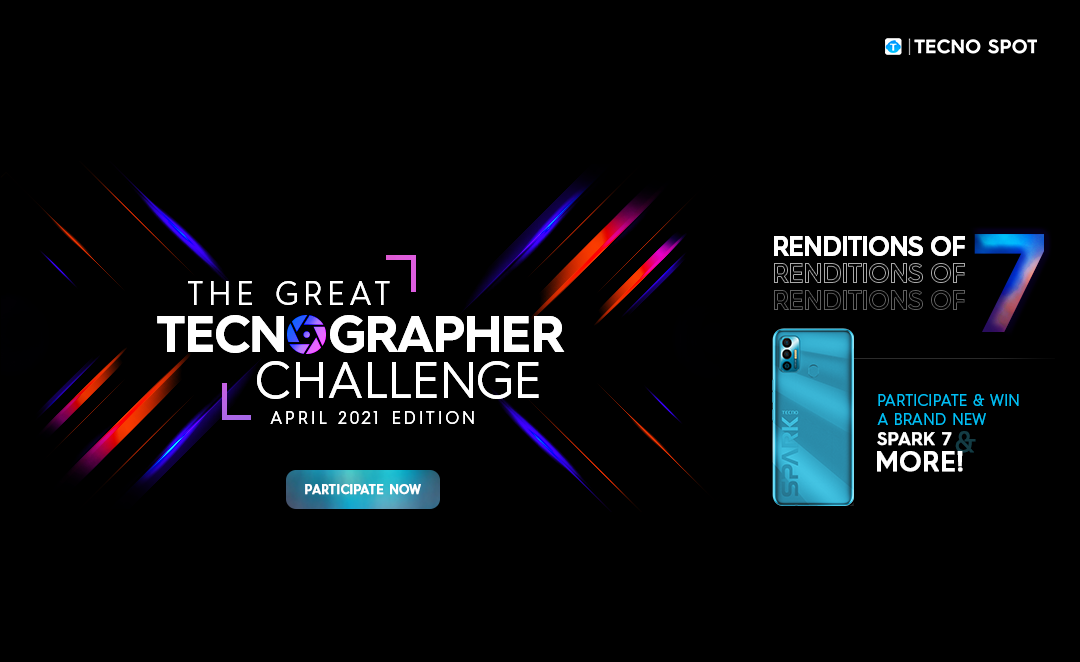 Dear T-Fans,


The TECNOgrapher challenge for the month of April is back!


April is not just about April Fools, you know! At TECNO, this month is all about SWAG UP. We are looking for the most talented photographer with a SWAG on our platform who can rule the month of April. Clean your lenses and adjust your focus because this month, you might be TECNOgrapher of the month and you may stand a chance to win a brand new SPARK 7!


The theme for this month is 'Renditions of Number 7'.


So, what are you waiting for? Showcase your creative photography skills and capture number '7' in an artistic way. It could be the number itself or a picture that depicts the number. Photo mey SWAG hona chahiye 


Below are some examples for your reference:





So take out your Smartphones and start capturing the 7 around you!


WHO CAN PARTICIPATE?
- Only members registered on TECNO Spot India are eligible for participation.

HOW TO REGISTER?
1. Visit: https://in-spot.tecno.com/in/index.php
2. Click on register on the top right corner
3. Enter your details and get registered on TECNO SPOT


HOW TO PARTICIPATE?
1. Go to the Forums Section and follow TECNO Gallery
2. Create a thread under April TECNOgrapher Challenge and post your entries


Kindly note-
- Photos must be original and taken by the participant.


Winners:


So, for selecting the winners, there will be 2 rounds:


1st Round: This will be an eliminator round and top photographers from this round will be shortlisted for the final round based on:
a. Photographer's Creativity (Clear renditions of 7)
b. Clarity of the photograph
c. The number of likes and comments they receive on their entry on TECNO Spot


Round 1 entries close on 18th April 2021.

Get set posting, T-Fans!